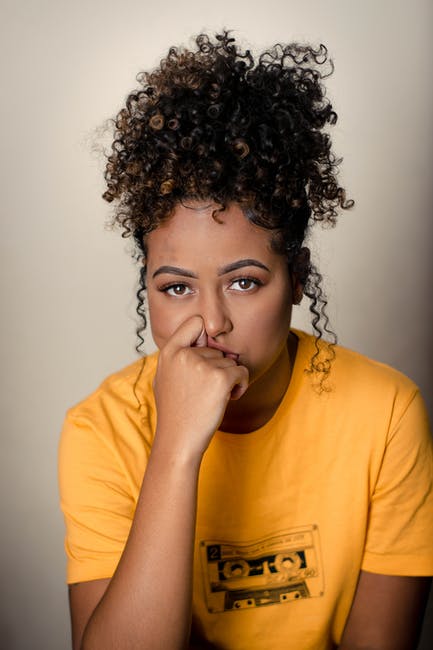 A common problem natural girls face is dry scalp. I can't tell you how long I've tried to get rid of it. And I've tried everything under the sun from oils to natural home remedies like apple cider vinegar. Which didn't even work by the way.
So here are my four top tips for you.
First off, you need a moisturizing shampoo, but more than that, a scalp-care shampoo. And this might surprise you, but I use Head and Shoulders Moisture Care shampoo. It has almond oil and coconut essence in it.
Number two, pick up a co-wash. If you're like me, you're not going to be shampooing every three days. Once a week is more than enough for me. So in between, I grab a co-wash that's going to protect my hair and scalp. And the trick is, when you use it, to really get down to the scalp where it's needed.
Number three, lock it all in. 'm talking about oils. There are loads out there– you know, shea butter, argan, or castor oil. And they're all pretty good. You just have to find out which one is right for you. What they do is they form a protective barrier that helps keep the moisture in. So that being said, you have to wash them out. Don't see them as a substitute for washing because otherwise, they build up and break down. And I find that makes my dry scalp even worse. So use them but remember to wash them out once a week if you can.
Finally, my top of the styling tip for tackling dry scalp is go easy on the heat. Heat styling dries out the hair and damages the scalp too. So you want to limit it as much as possible. If you have to use heat, keep it low. It doesn't have to be 400 degrees to style your hair. Keep it low, and don't do it every day. And your hair and scalp should stay in pretty good condition.